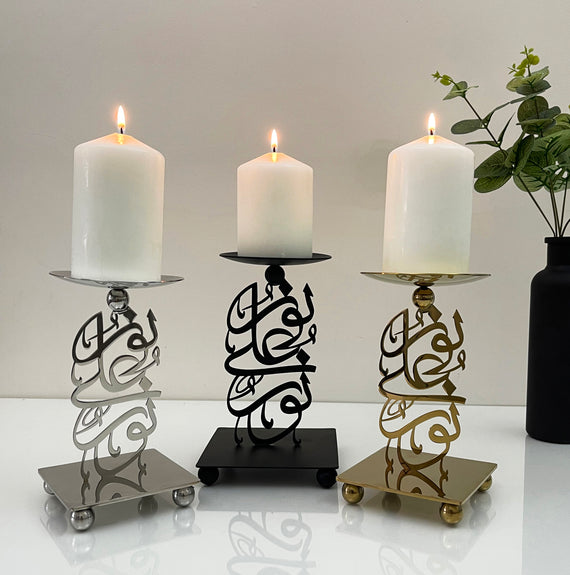 Noor Ala Noor Candle Holder
The main function of candle holders is to provide a safe and secure base for candles to prevent any mishaps.
This candle holder is made from high-quality stainless steel with a nickel finish. These candle holder are just what you need to create a relaxing and gorgeous display in your home decor.
Allah is the light of the heavens and the earth." The Story The verse of light is known for its remarkable beauty. It's famous for being one of the most intricate verses of the Quran. We use this ayat in our new Candle holder.
Shop Now
Decorating
Since 2019
Worldwide